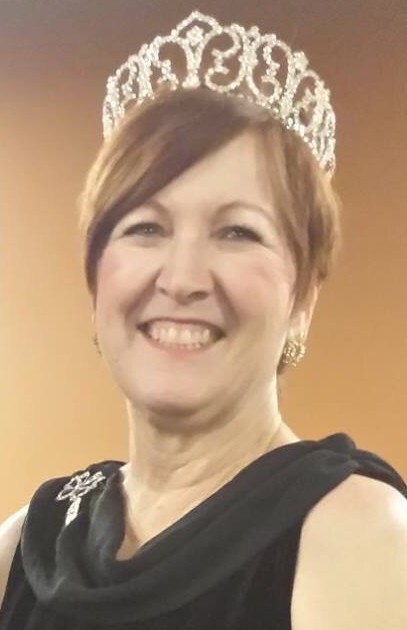 Tomi McEvoy began her singing career at the age of three, but didn't find her way to Sweet Adelines International until 1998 when she joined the San Diego Chorus. Within three years, she had achieved the ultimate goal of every female barbershopper….the crown of an international quartet gold medalist. As the baritone of a cappella Gold, she discovered the love and friendship so characteristic of Sweet Adelines. What a way to start her quartet journey! She is a Past President of the Coronet Club of International Champions, a certified director, and a sought-after vocal coach for both choruses and quartets. 
Tomi holds an M.S. in Education, and taught grades K-6, working extensively with the Gifted and Talented program in California. She is also a busy tutor and voice teacher and often works with the Young Women in Harmony program as a facilitator.
An avid traveler, Tomi and husband, Paul, own and operate Wanderlust Euro Tours, providing private van tours all over Europe. They currently share their home with four dogs, but you never know when a new four-legged friend might turn up. Visitors to her home know they had best be prepared for tail wags and face licking (from the dogs, of course)! Two grown children and lots of extended family in the San Diego area add to the family harmony.