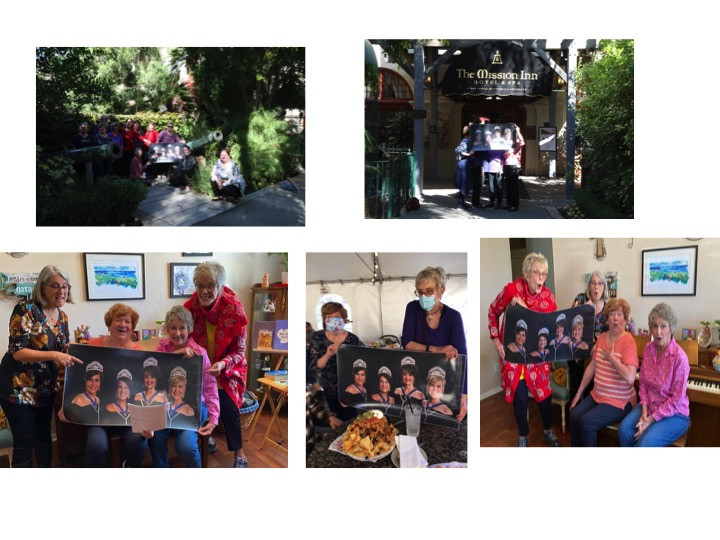 The Inland Empire Chorus invites women of all ages to join our Sweet Adeline chorus in singing beloved Christmas carols and holiday favorites in four-part a cappella harmony.
An open house will kick off the season on Tuesday, October 2, 2018 at 6:30 PM at the First Baptist Church in Riverside. This evening will include registration, orientation, and your first rehearsal!
Chorus rehearsals will be every Tuesday, October 2 through Tuesday, December 11 from 6:30 to 8:00 PM, including vocal instruction and learning new music.
There will be a $20 registration fee to cover song arrangements and materials.
You will have the opportunity to sing with us on our December 15th and December 18th shows. Join us to share the holiday spirit with new and old friends! After the shows,
you're welcome to audition to join our chorus.
Rehearsal Location:
First Baptist Church-Riverside 5500 Alessandro Blvd Riverside, CA 92506
[email protected] 951-317-1365