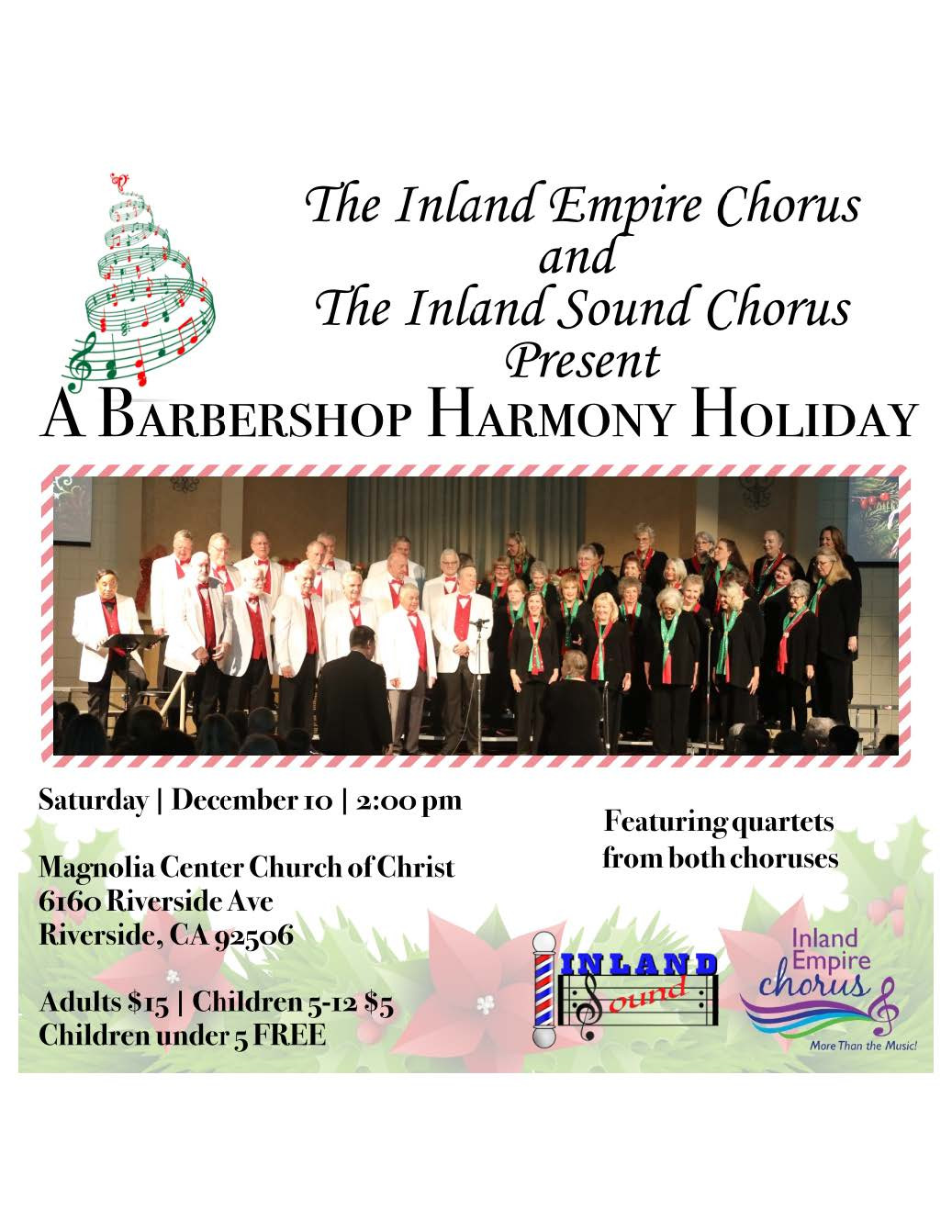 Bring the family on Saturday, December 10th and enjoy the sounds of 4 part a cappella harmony Holiday style. There will be Christmas music and a few surprise songs to get you in the Holiday spirit. The show starts at 2:00 p.m.
Tickets are $15.00 for adults, and $5.00 for youth ages 5 to 12. Children under 5 are free. 
Tickets will be held for you at the door.
Tickets are also available at the door.