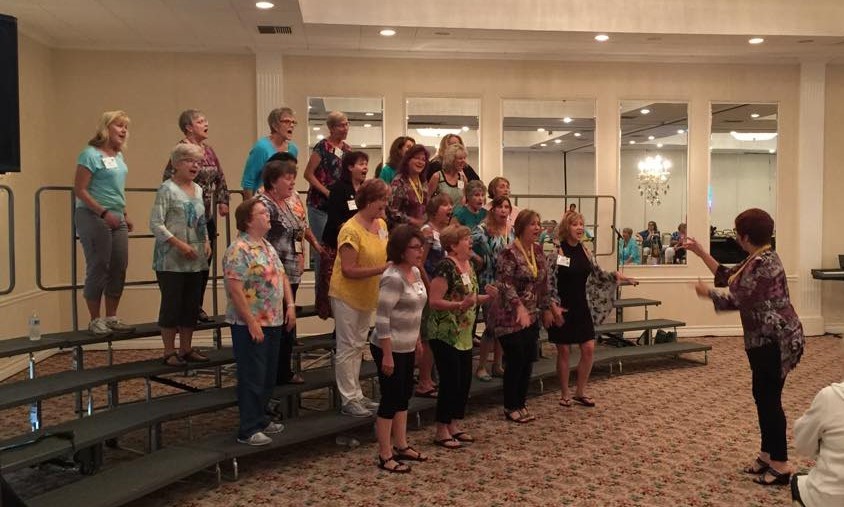 Recently, members from several Region 21 choruses attended Camp Sea Breeze in San Diego, CA, for a weekend of education, performance and fun. The visiting faculty person was Karen Breidert, the 2015 Sweet Adeline Lifetime Achievement recipient.
There were many opportunities for attendees to sing together and benefit from Karen's immense knowledge and skills, as well as her entertaining style of teaching.
With the most members in attendance, Inland Empire Chorus won a one-hour coaching session with Karen Breidert on Saturday afternoon. WOW! It's amazing what Karen can do working with a chorus on just a few measures. We are energized and ready to apply what we learned to the rest of the song!