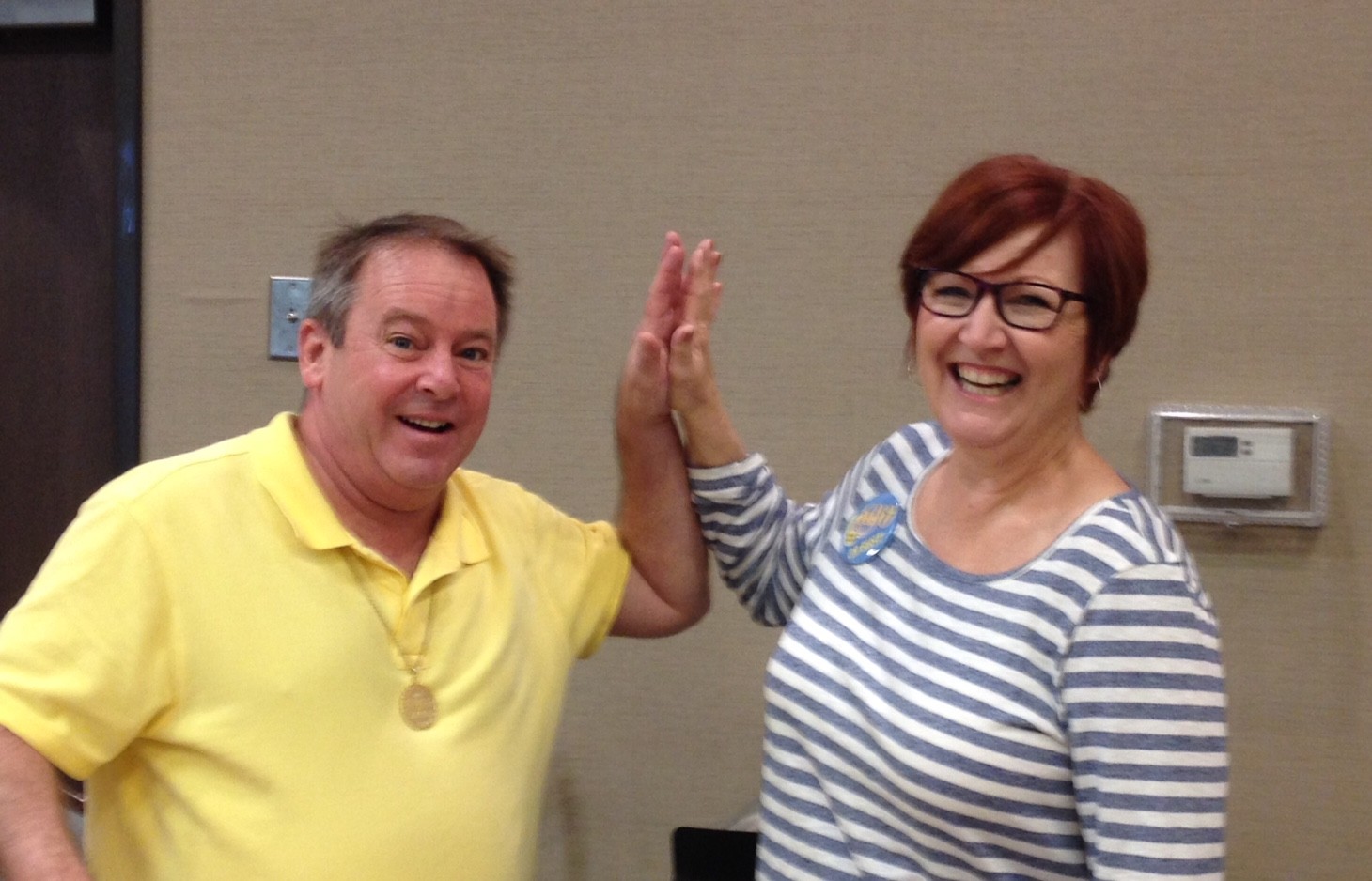 Inland Empire Chorus is RECHARGED after a weekend of coaching with Jim Arns. Jim directs the Melodeers Chorus, has earned the title of Master Director 700, and enjoys an international reputation as a clinician, vocal coach, and music arranger.
IEC members enjoyed applying all of the education that came our way. Long-time members and those who have just started on this barbershop journey with us benefited from Jim's knowledge and dedication to excellence, which gave everyone the confidence and motivation to excel.
We worked hard, but everyone knows if you bring chorus members together for a weekend, there will be creative craziness. Saturday night we enjoyed skits by members arranged in groups by personality traits, a quartet, and a game of unwrapping the cellophane ball. These fun activities were a great way to unwind and enjoy friendships.
Eight more rehearsals to Regional Competition.
Bring it on! IEC is ready!